Domestic Health Tourism
"Building health-care capabilities there will require attracting excellent talent to work and live in the pilot zone, and good doctors are already badly needed in China's major cities."




"It was very appealing a few years back when approval of innovative drugs was relatively slow, but if the pilot zone can't build full-fledged medical teams and business models in the next two to three years, its attractiveness will be greatly weakened."




Chen Bo, associate partner, McKinsey & Co. consultancy





"The pilot zone covers over 20 square kilometers and is characterized by a beautiful ecological environment, pleasant climate and abundant natural resources"




"The crystal-clear Wanquan River moves placidly through the center of the project site, forming a unique "water-island-farmland" that is ideal for leisure and tourism."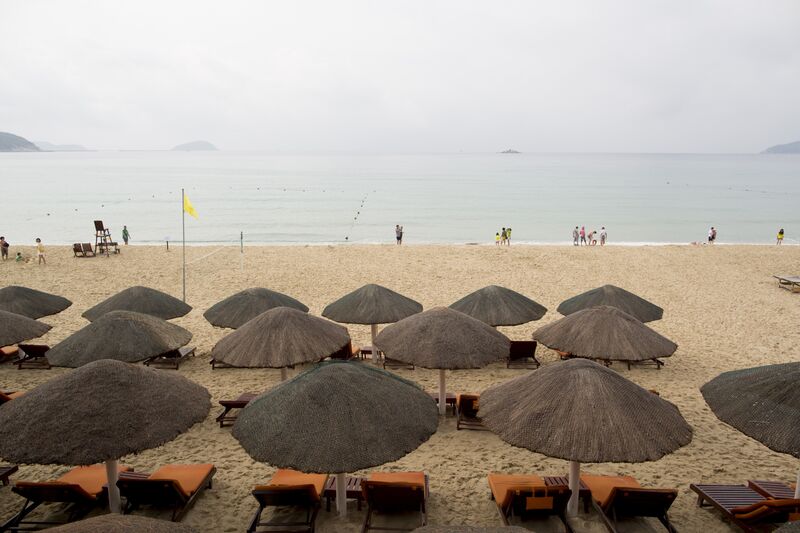 Medical tourism has been a cash cow for countries that offer luxurious accommodation for foreign guests seeking state-of-the-art medical technology for surgical procedures they cannot obtain in their home countries without long waits. For those with the inclination, and the cold, hard cash, travel to foreign climes where -- some procedures are available that are unproven to be of medical merit and as such viewed with suspicion in countries whose authorizing mandates require scientific proof of efficacy, draws people desperate to try methods that seem potentially miraculous because all that science and medicine offers at home has failed to bring the comfort of survival from the harrowing destruction of body and soul from dread diseases -- alternatives beckon.
India and China stand out as the foremost destinations for those desperately seeking a cure for what ails them, or the guarantee of a longer life despite the disease whose dread effects are inexorably shortening their life. People do embark on these destinations, looking forward to relaxing in the comfort of a holiday aura where all their client needs are professionally looked after, and their medical condition assessed while competent medical practitioners are prepared to operate in a medical theatre with all the latest high-tech accoutrements.
Sometimes people fail to note that post-surgery, follow-up is required and when they return home they look for that follow-up from the medical community at home, itself faced with the dilemma of a perhaps unorthodox procedure which may have produced troubling side-effects or compromisingly serious fall-outs. China's Hainan, a tropical island known for its tourism draw, recognized how beneficial it would be to the area to marry tourism and medical care in a South China Sea paradise, attractive to Chinese consumers of medical procedures, not foreigners.
For it is a strange paradox of human nature that we often look elsewhere, outside the closest confines of what is familiar to us, seeing in our minds advantages to travelling abroad for superior treatment. It has been estimated that roughly a half-million Chinese travelled abroad to attain medical services last year; a reversal of the Chinese welcome of foreigners eager to acquire organ transplants which appear very available in China, where there is a distinct shortage in their home countries. A situation in and of itself, of a supply of organs to satisfy the needs of foreign seekers of transplants that raises suspicion within the outside medical community.
In China, a vast country with the largest population in the world, millions of people die from cancer and heart disease yearly, yet approvals for the latest in international therapies have produced a regulatory bottleneck, even as Chinese hospitals struggle to cope with increasing demands for their services and the affluent in China choose to travel to Japan even for physical checkups, and alternately to the United States, to obtain genetic screenings. Chinese entrepreneurs would prefer to keep their clients at home to spend their money in China.
So in 2013 the provincial government of Hainan set aside 647 hectares of farmland alongside a river where a lavish, state-of-the-art medical tourism hub could be constructed. Fishing villages and rice paddies have given way to palm trees and hospitals built in that lavish holiday setting so attractive to people of leisure means. A full 27 projects have been envisioned, from hospitals to plastic surgery clinics, and that is just the beginning, in a concerted mission to
"retain domestic consumption"
. And thus was born the Hainan Boao Lecheng International Medical Tourism Pilot Zone.
The Guangzhou-based medical services company Evergrande Health Industry Group Ltd., has the prestigious advantage of advertising a link with Boston's Brigham and Women's Hospital, a teaching hospital of Harvard Medical School, in the United States. The link is a professional one of tutelage, with Brigham's connection to Evergrande being in an advisory capacity. As well, a new cancer drug not approved for use in China, has been given special dispensation for its use for a handful of patients under a special access channel; in the West that would be called using humans for experimental purposes; in China it becomes a significant draw.
Approved in the United States, Merck's cancer drug Keytruda is unavailable on the Chinese mainland, but will be used at first sparingly, in the new medical complex. Clinical trials, Merck has made clear, are being conducted with Keytruda in China. The medical hub's managers envision at least a million medical tourists to converge on Hainan annually by 2025. Unfortunately, the country is experiencing a shortage of qualified medical professionals, and should that continue, drawing patients to the hub may be compromised by an inability to fully service them.
"We plan to recruit 100 obstetricians and gynaecologists and 100 pediatricians this year by offering high salaries and establishing professional maternity centres."

"We are working on improving the medical and education sectors. Hainan will build first-class hospitals, kindergartens, primary schools and middle schools in every county, to cater for everyone."

Hainan Governor Liu Cigu, China